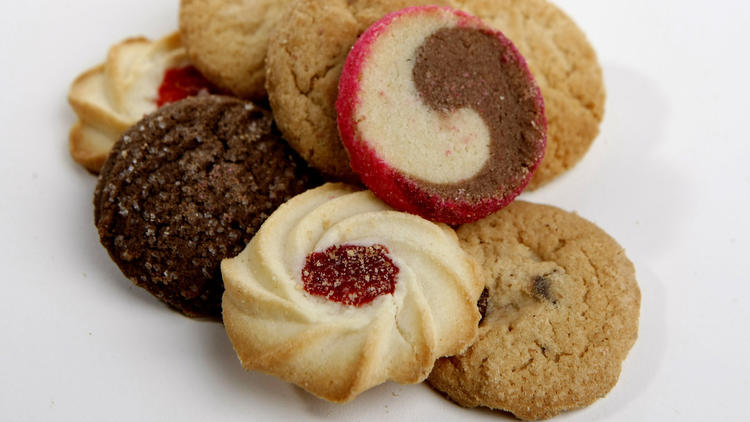 In the cookie beginning there was the Word.
And the word was Salerno.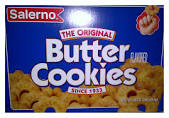 Eating a Salerno Butter Cookie is probably my first lifetime cookie experience.  How well I remember those butter-favored pinwheels nestled in their plastic sleeves.
Their Art Deco factory on Division Street in Humboldt Park was (almost) a landmark.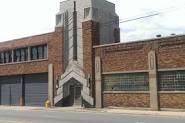 Sadly, it was up for landmark status when in 2015 the order from the city came to tear it down.
But into my life also had come Oreos, Nilla Wafers and Fig Newtons.
I was saved.
Maurice Lenell was an old Chicago bakery favorite in our house, too.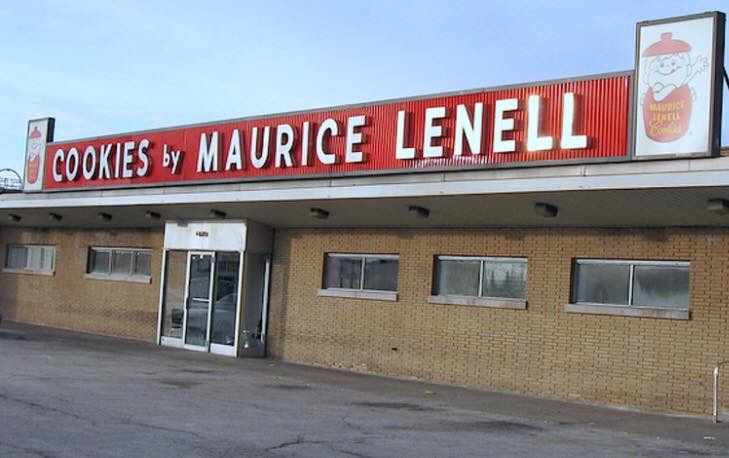 But in 2008, their factory closed, too.  And by 2015, the small outlet that had still been selling the beloved pinwheels, jelly stars, Spritz, Powder Puffs and Almonettes had been shuttered, too.
Back in the late 50's, when I was a girl scout in Troop 110, Samoa, Thin Mints and Trefoils were my jam.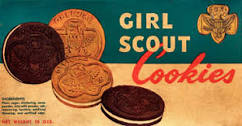 And in 1976, Pepperidge Farm Lido and Milano cookies entered my cookie world- courtesy of my brand new husband.
In the 8o's and early 90's, I was ALL about William Greenberg in New York City.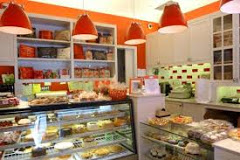 Their black and white cookie was amazing.  (And kosher.)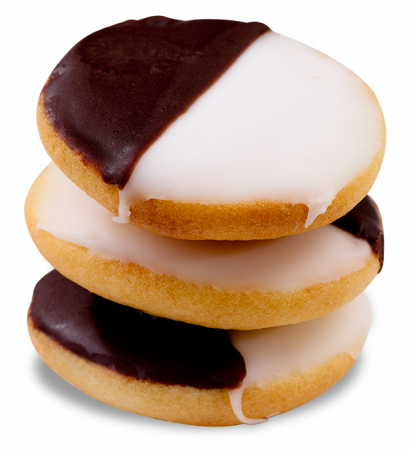 But in 1997 I was introduced to Hemstrought's Bakery in Utica, New York- famous on the East Coast for their delectable half moon cookies.  This intro was courtesy of a new husband.  (Not kosher this time. Neither the cookie nor the husband.)
These days I've been eating these.

These cookies are ethereally-light meringues with a heavenly almond flavor.  They crackle and crumble at one bite   If a macaroon and a really good fortune cookie had a kid, it might be this cookie.
Caution:  This confection is NOT for chocolate lovers.  It's not too sweet or real gooey.
I'm sure I left out many of your favorites, Dear Readers.  Jog my memory if you feel there has been a terrible oversight.
Until then, don't get caught with your hand in the cookie jar.

Here's to many more happy cookie-devouring years ahead.
Let there by Light.