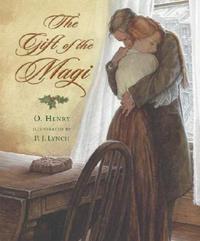 Happy New Year, Dear Readers!  Hope 2018 is a fabulous, happy, healthy year for all of us.   And to get us in the spirit of things, let's start off with a holiday tale.
A 2017 Christmas Fable
… So a few weeks before Christmas, TBF got himself an Echo Dot.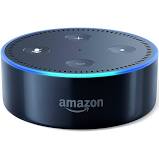 Do you have one?  They're fun, right?  We liked horsing around with it.  He got a big kick out of asking Alexa what the weather was and I enjoyed having another know-it-all around the house just in the (rare) event that I didn't know the answer to some trivia question.
Ahem.  Very rare.
And then we found a really great use for it.  We started requesting songs.
And faster than you could say, "Jeff Bezos," this thing would connect with a satellite dish in space or something and BAM!  There was music- ANY music we could think of- playing right in his kitchen.
Amazing, right?
Sure replaced this as my favorite music device.

TBF and I took turns.  First he'd suggest a song.
Then I would.
We did this for hours as we decked his halls with boughs of holly.
Speaking of that, does anyone remember Pogo?
And, as we were wrapping up, (pun intended) I requested a WOW finish.
Great.  And we both looked forward to hours of more fun playing with Alexa.
Then disaster struck.
As I went to move an electric broom TBF had used (for the record, I am allergic to all forms of housework except cooking) I didn't notice that its cord was entwined with Alexa's umbilical cord and…
Crash!
Alexa fell right on her head onto his kitchen floor.
Poor Alexa.
Poor Ellen.
"Alexa! Alexa! Are you ok?" I beseeched her as soon as she was rescued and re-plugged in again.
Poor Alexa gamely tried to answer.  Her blue light lit and blinked but there was no sound coming out her voice box.
"Talk to me, Alexa!  What is the weather in Chicago, Illinois?" I begged.
Nada.
Thereby followed an hour of direction-reading and re-booting and praying and faith-healing and finally striking Alexa sharply on her noggin.
But to no avail.
Nothing worked.  Alexa could not be revived and as hard as she tried, not one single note came out of her dot.
Finally, with me devastated and thoroughly shaken, TBF unceremoniously dumped Alexa into the garbage can.
Poor, poor Alexa.
RIP.
I felt awful.
"I killed Alexa," I wailed.  "How can you ever forgive me?"
"Don't worry about it," TBF soothed.  "It's no big deal."
"But I broke her and you loved her and she was brand new and…"
"Forget about it," he commanded.  "It was just a toy.  I don't care."
But I couldn't forget the sight of Alexa upside down is his garbage can. So pitiful.
But I still had time to set things right.  The next morning I rushed over to Bed, Bath and Beyond and lo and behold- there was another Amazon Dot in shiny black!
I took her home and wrapped her up- along with some coconut chocolate chip cookies I had baked to serve at the old Alexa's funeral.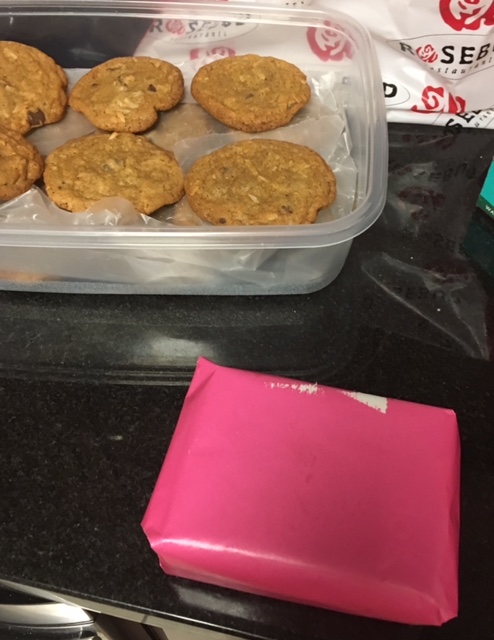 (Okay.  So I'm not so hot at wrapping, either.  Sue me.)
I was going out to dinner with TBF and his family in a couple of nights and I thought the gift of the new Alexa would be a great surprise.
Until he called me.
"Listen to this," he crowed.  "Alexa, what is the weather in Chicago, Illinois?"
"The weather in Chicago is currently 42 degrees and…"
"What!  You got her working again?  How? Why? What made you fish her out of the garbage?"
"You know me, "TBF said.  "I had to see if I could fix her.  So I took her out and looked for some way to open that case.  There wasn't any.  So finally I just smacked her hard on her bottom and all's well."
"Impressive- except now we have two," I confessed.
"I knew you were going to buy me another one! I'm way ahead of you.  Keep it.  I'm giving it to you for Christmas."
Aww.
Alexa, play "My Guy."
And just in case you don't have one yet, here's a primer on how to work it.
Alexa, say Happy New Year!